A screenshot of the Google Pay Per Action 'Conversion Tracking Setup' page have been uploaded to Flickr by a very generous Google advertiser.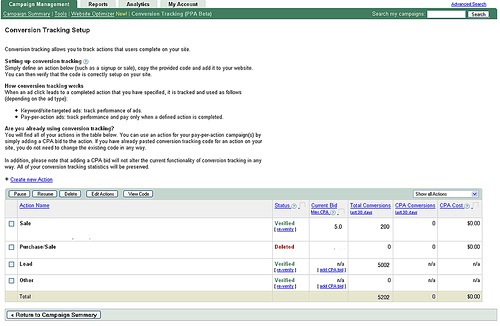 In the capture, we see the setup page for the campaign which includes action tracking options for Sale, Purchase, Lead Generation or Other.
Statistics tracked are Bids, Total Conversions (interesting Google is tracking all conversions and not just Google PPA driven ones), CPA Conversions, and the CPA cost.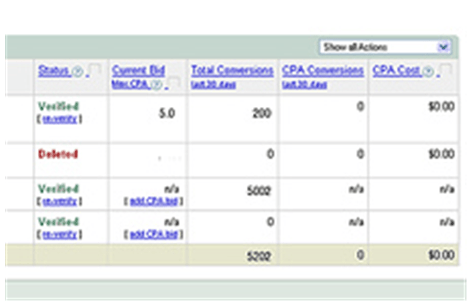 Hattip to Barry Schwartz who found this on Flickr and posted about it at Search Engine Roundtable.